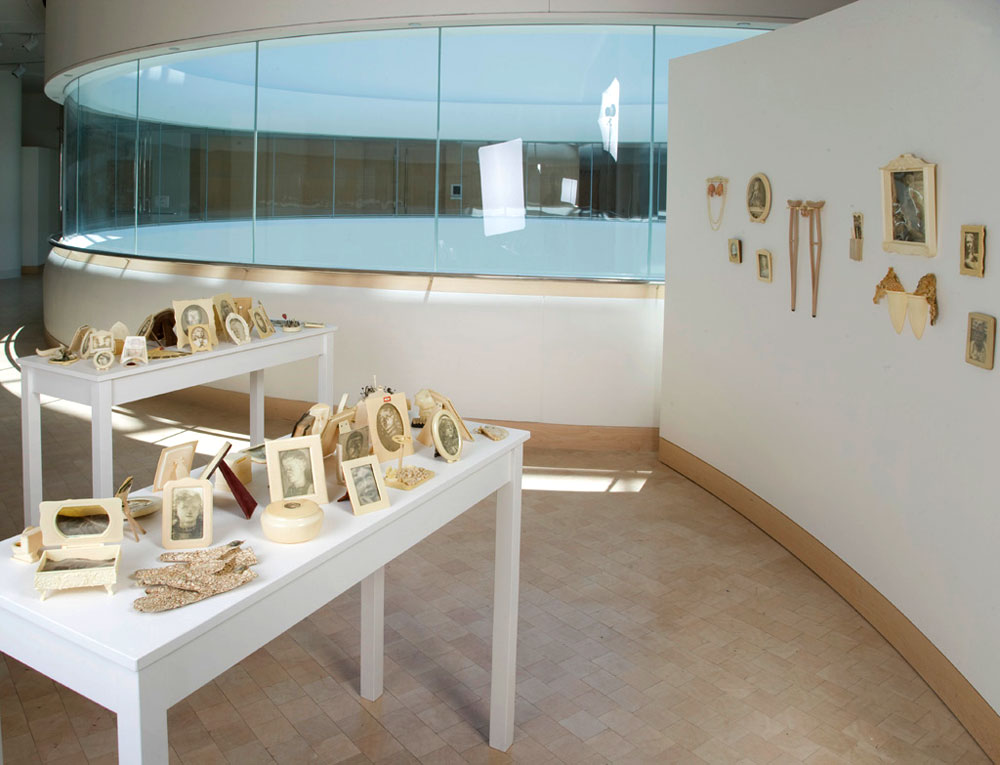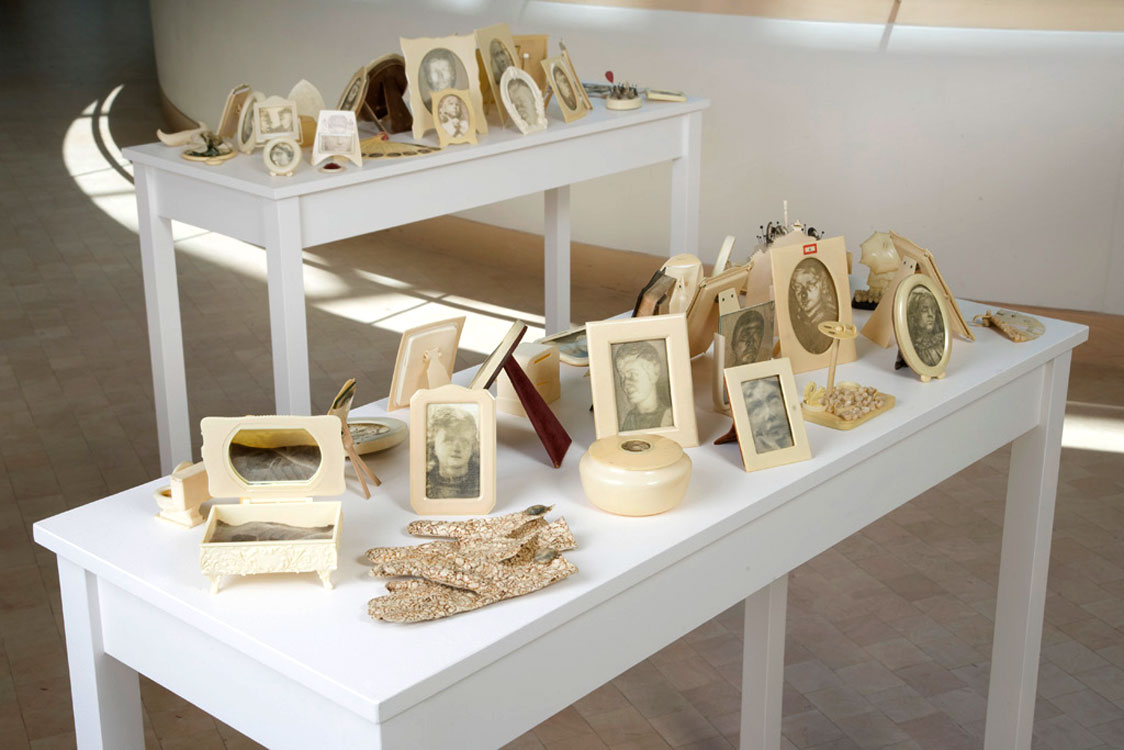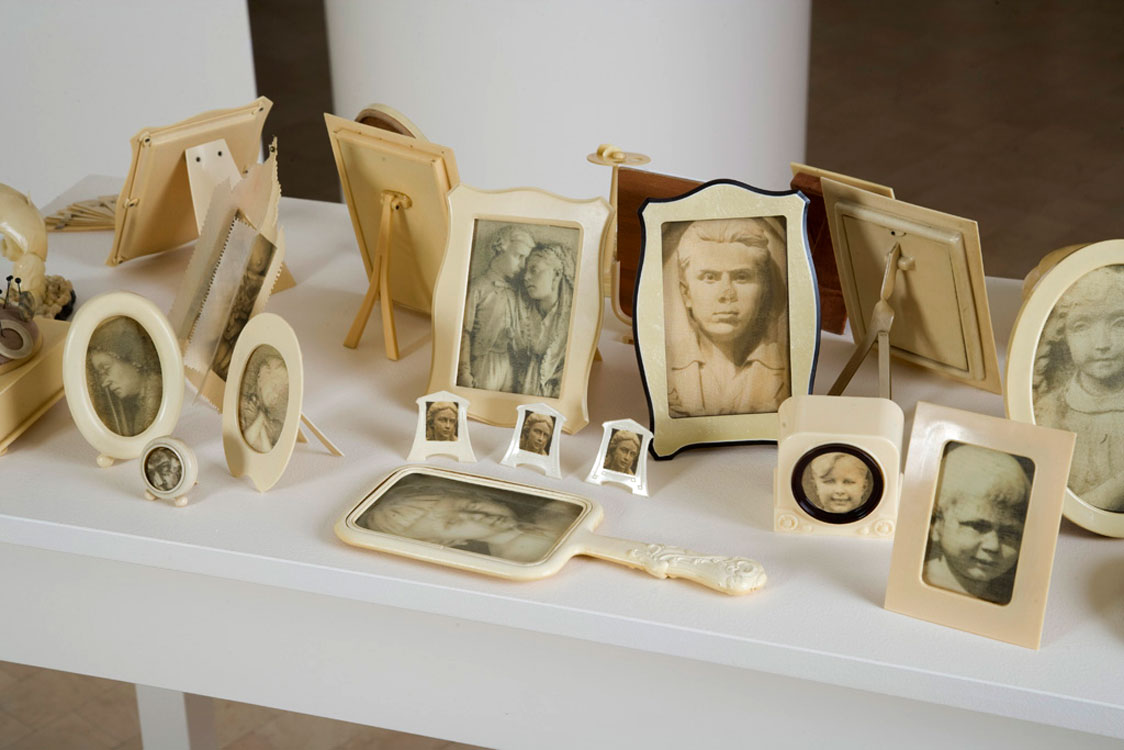 Ivoroid and Organdy
I'm intrigued with historical collections of wonders, objects collected during the Age of Discovery, some natural and some artificial, that fill university teaching collections in Europe. My discovery of these objects paralleled my finding of equally intriguing objects, made from fabric, celluloid and bone, which became my art-making materials. I find these materials in antique flea markets from Elkhorn, Wisconsin to Portobello Road in London (not to mention an unhealthy relationship to ebay). I believe that the objects I find inform me of what they want done with them. I'm obsessed with the "hunt" as part of the process, knowing that I have "discovered" a unique object that there is little likelihood of finding again.
There is a display case in the Mineralogy Museum in Bologna, Italy that contains two objects, a chunk of marble and a marble vase. The label explains that these represent the two major classifications of things: Naturale and Artificiale. Although I have worked with cemetery statuary in my work before, I now started to focus on Victorian cemetery sculpture that depicted the human body: flesh, hair and cloth, in stone. The natural impermanent body represented by the artificial (ironically far more permanent).
Having worked a lot with traditional lace cuffs and collars as "detachable" ornamentation, when I encountered my first set of celluloid (early plastic, fabric-like, but washable).) collars and cuffs in a flea market, they just screamed at me to be ornamented with patterns derived from historic lace. This led me to "wood burn" imitative patterns on their surfaces. My obsession with celluloid established, I moved on to dresser sets, picture frames and knick-knacks. I became fixated on this early version of plastic, much created to imitate the look of ivory. Again, it was this artificial, or imitative quality that I found fascinating.